[Free Ebook Download] Python Crash Course: A Hands-On, Project-Based Introduction to Programming 2nd Edition

3

min read
ABOUT PYTHON CRASH COURSE, 2ND EDITION
The second edition of the best selling Python book in the world. A fast-paced, no-nonsense guide to programming in Python. This book teaches beginners the basics of programming in Python with a focus on real projects.
In the first half of the book, you'll learn about basic programming concepts, such as lists, dictionaries, classes, and loops, and practice writing clean and readable code with exercises for each topic. You'll also learn how to make your programs interactive and how to test your code safely before adding it to a project. In the second half of the book, you'll put your new knowledge into practice with three substantial projects: a Space Invaders-inspired arcade game, data visualizations with Python's super-handy libraries, and a simple web app you can deploy online.

This is the second edition of the best selling Python book in the world. Python Crash Course, 2nd Edition is a straightforward introduction to the core of Python programming. Author Eric Matthes dispenses with the sort of tedious, unnecessary information that can get in the way of learning how to program, choosing instead to provide a foundation in general programming concepts, Python fundamentals, and problem-solving. Three real-world projects in the second part of the book allow readers to apply their knowledge in useful ways.

Readers will learn how to create a simple video game, use data visualization techniques to make graphs and charts, and build and deploy an interactive web application. Python Crash Course, 2nd Edition teaches beginners the essentials of Python quickly so that they can build practical programs and develop powerful programming techniques.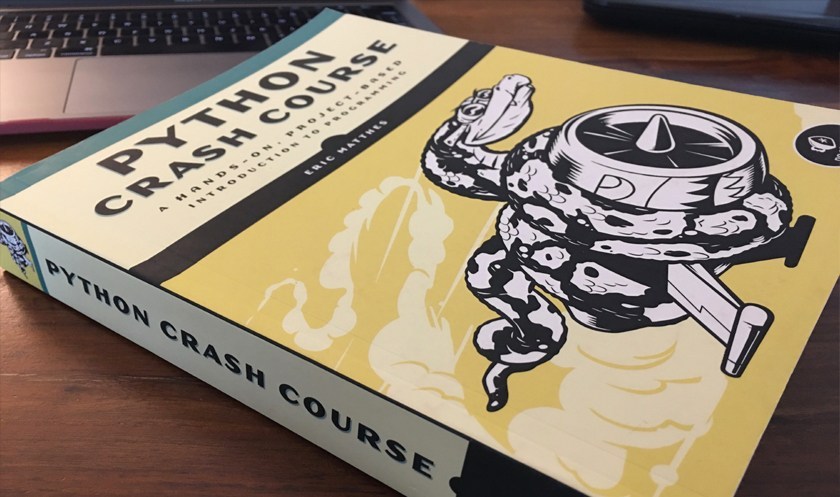 PRAISE
Recommended reading for a "shining tech career" by Techradar India

Python Crash Course was selected as one of the best books for learning Python by Real Python
"It has been interesting to see, over the last few years, No Starch Press, which produces this book, growing and producing future classics that should be alongside the more traditional O'Reilly Press programming books. Python Crash Course is one of those books."
—Greg Laden, ScienceBlogs

"All of these projects are well thought out and presented in such a way that learning the subject matter and implementing it is much more an enjoyable pastime rather than an onerous task that must be completed. Eric took the time to deal with some rather complex projects and lay them out in a consistent, logical and pleasant manner that draws the reader into the subject willingly, which, unfortunately, many authors fail to do."
—Full Circle Magazine

"The book is well presented with good explanations of the code snippets. It works with you, one small step at a time, building more complex code, explaining what's going on all the way."
—FlickThrough Reviews

"Learning Python with Python Crash Course was an extremely positive experience! A great choice if you're new to Python."
—Mikke Goes Coding
You can buy this book here.
Or you can read and download this book for free here.