Skype now has a new feature that helps conduct technical and coding interviews

2

min read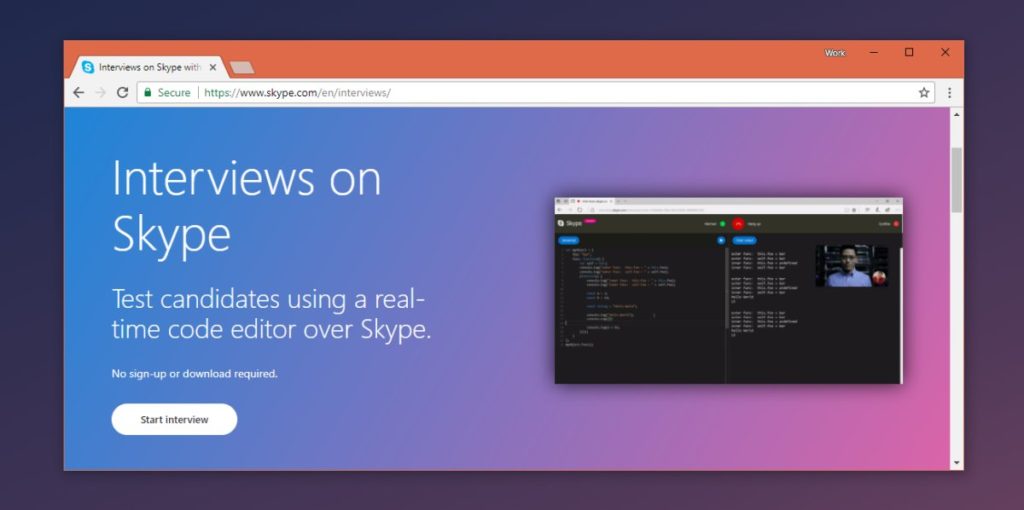 Skype is one of the best telecommunications application software products today. As you probably know, it already has a lot of awesome features. For now, Skype released a new feature that really convenient for coding and technical purposes. Perhaps you've been interviewed with interviewers for several times face-to-face directly, but what about just sitting at home or in a remote area and take the interview? If you experienced that, the process could be really cumbersome. You need two different or even more apps running at the same time –the call app and the IDE or Editor, you have to constantly switch between apps, it's quite annoying. Skype has launched a new feature at Skype.com that helps your process quicker and easier.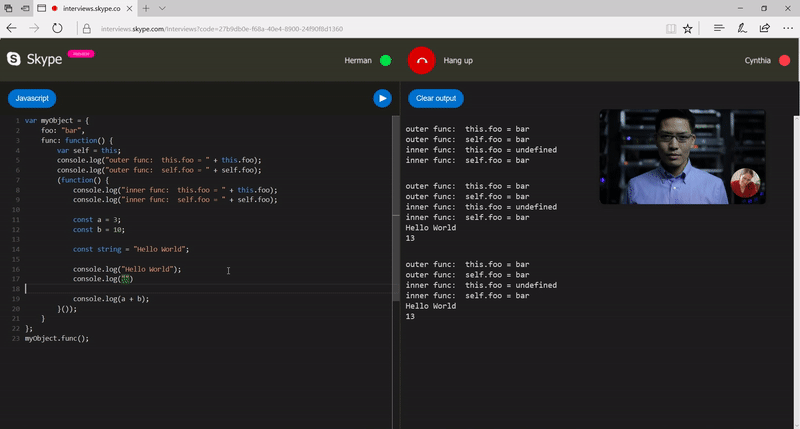 As you can see the GIF above, this feature allows you to have a video call and a code editor at the same time that runs in your Chrome or Microsoft Edge, but it only works for browser in English, so make sure you set up your language before you join the video call. You just need to go to Skype.com, no other apps are require to do this action. This built-in code editor supports many popular programming languages: C, C++, JavaScript, Java, Python, Ruby, Go, Rust, Swift, etc…It also has been built syntax highlighting that helps you prevent mistakes during an interview.
Just go to Skype.com/interviews and click to "Start Interview Now"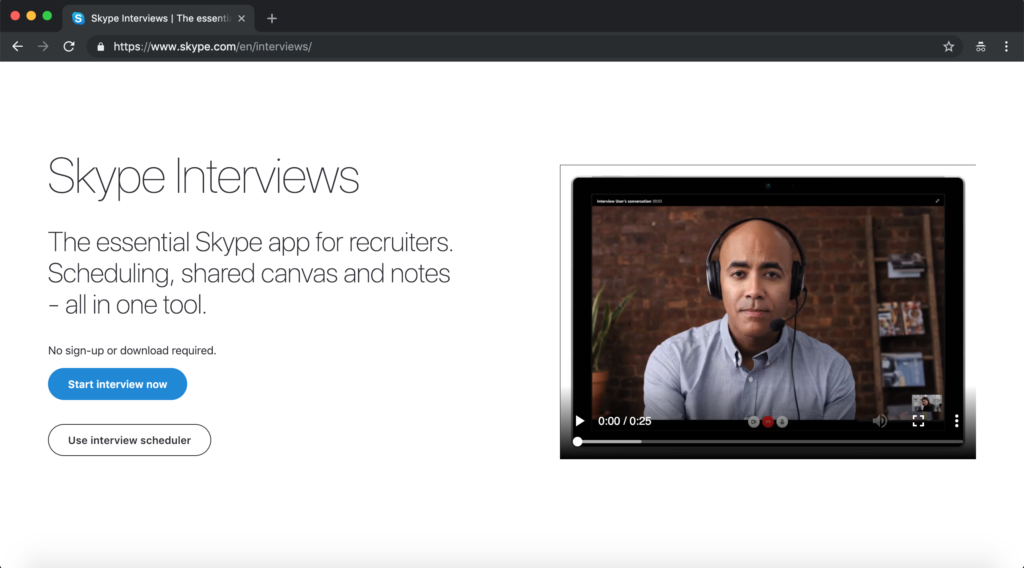 When you clicked on Start Interview button, you'd be sent a unique link that helps you connect with another participant, they just need to follow your link and start an interview.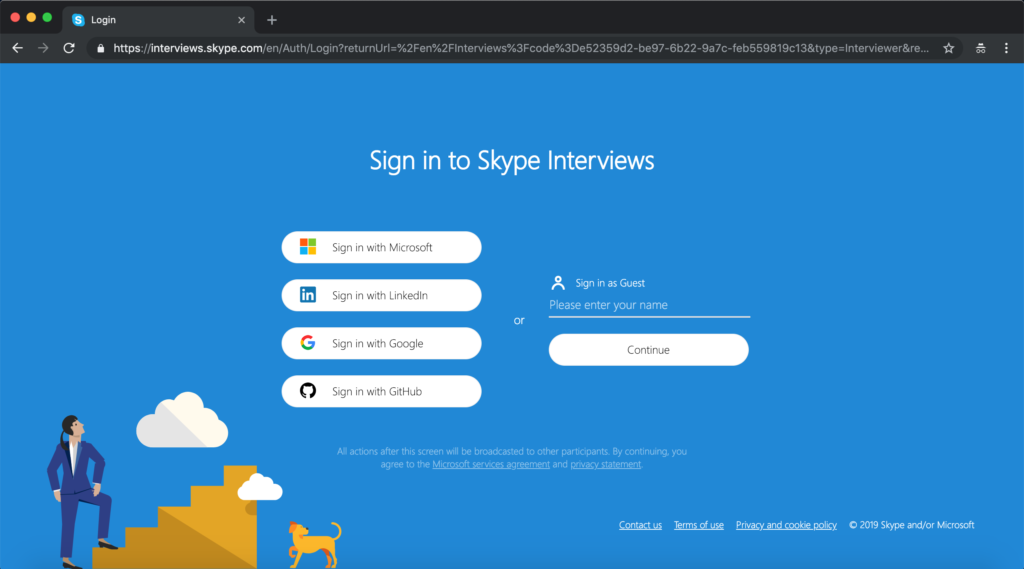 You can sign in with Microsoft, LinedIn, Google and Github accounts or you also can sign in as a Guest. Once you are in interview call, switch programming languages by clicking the button on the upper left and start the video call.
Best of luck on you on your interview! Cheers!